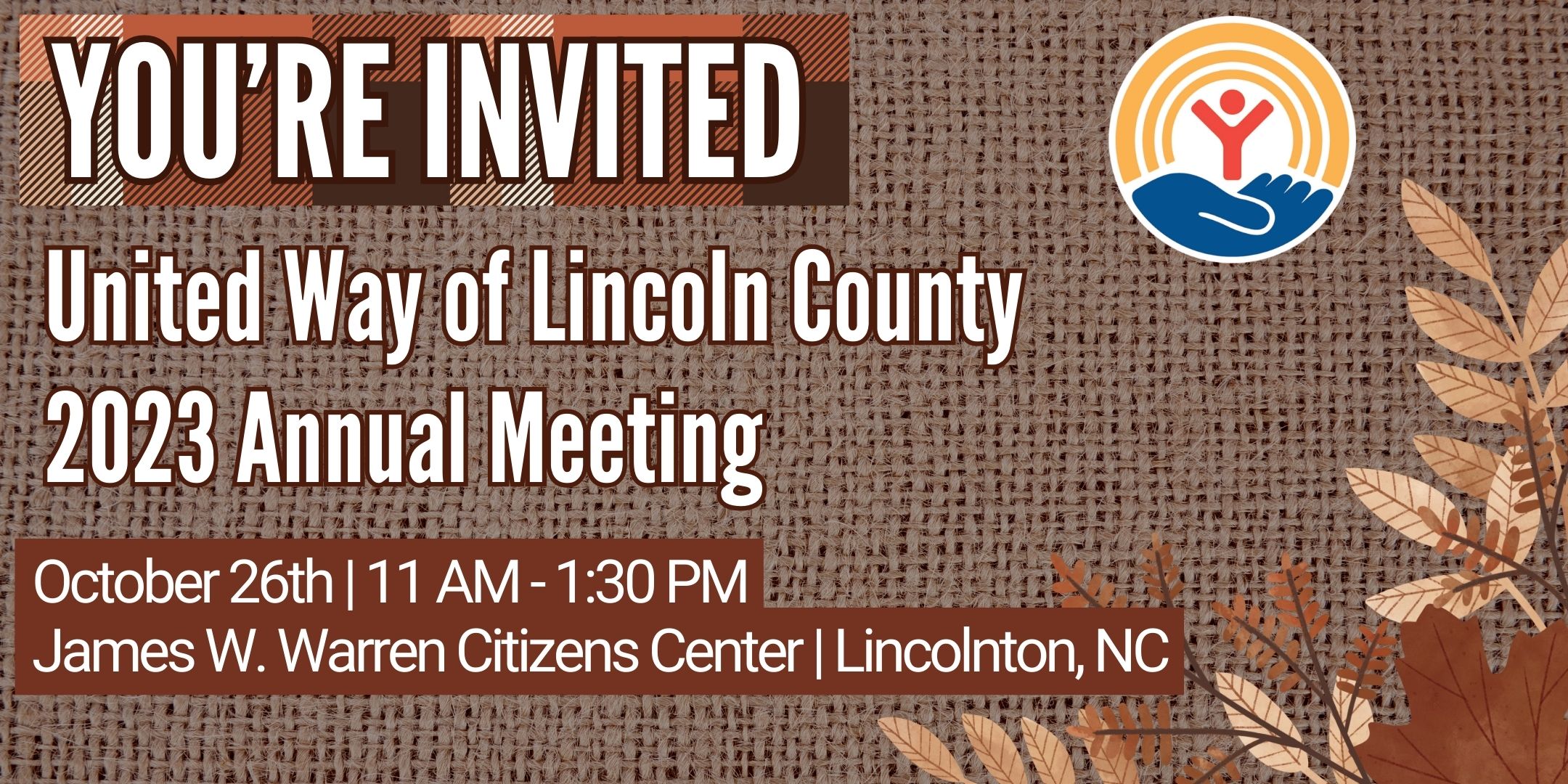 Join us for our 2023 Annual Meeting to celebrate community impact and kick-off a new campaign year!
United Way is excited to celebrate our volunteers, contributors, workplace partners and partner agencies dedicated to serving the community's most pressing needs.
Our Annual Meeting will include a year-in-review, recognition of award recipients, announcement of new board members & officers, and a kick-off to the new campaign year dedicated to working together to positively influence our community's future.
Brunch will be provided by Kids at Work. Check out more about their mission here http://kidsatworknc.com/.
A special thank you to our Presenting Sponsor: